Just starting out on YouTube? You already have your channel, but you want your videos to be highlighted by the YouTube algorithm? We decided to share with you some keys to help you find the best title and increase the visibility of your YouTube videos.
Ask a question directly
AnimalWised, HOW LONG DO CATS LIVE? 🐱 (Life Expectancy of Domestic and Feral Cats)

If your content answers a question, then you should ask that question in the title of your YouTube video. You have to put yourself in the shoes of the person who is trying to find a solution to their problem. The first thing they will do is open their search engine and type in the question they have.
Example:
- How do I make a shake effect on my video?
This is where you'll

reach an important audience

. Thanks to the title of your video, you will be highlighted on YouTube, but also on the search engine in question.

In this case, you should use a title like :
- How to make a shaking effect?
- How to make a shaking effect in Premiere Pro?
You should also keep in mind that many users will come across your YouTube video, especially users who do not speak your language. It is therefore very important to translate your titles and description via the YouTube dashboard. This will allow YouTube to showcase your content to more people, but also on search engines like Google.
Google's search engine is very responsive to questions. When asking a question, you probably found yourself in front of this section: "other questions asked". Use it to help you answer your audience or future audience members in the best possible way!

As you can see with the example above, the content of your video is highly searched and we strongly advise you to use this feature to use the same questions for the title of your YouTube videos.
Of course, you can customize your titles to fit your content. The goal is not to create titles that are too enticing. Indeed, if there is one thing viewers fear, it is clicking on a YouTube video and being presented with a title and thumbnail that have nothing to do with the content.
In addition to using a question, we also use keywords and that's the second point we'll look at together.
Use keywords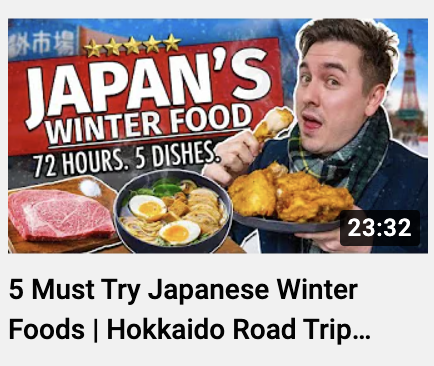 Abroad in Japan, 5 Must Try Japanese Winter Foods | Hokkaido Road Trip ⛩
Today, it is essential to use keywords in the title of your YouTube videos. This is how people looking for information or content in your field can find you. In order to get the best keywords for your videos, you will have to do some research work beforehand. Normally, this won't be too difficult, as it's all about the content of your video. Use terms that come up often throughout your video and put them together to create a title.
If your channel is about audio-visual production and specifically video, you'll use, for example, keywords like :
- TOP 5 CAMERAS to BUY in 2022
Starting a title with the word TOP or a number is something very common today on YouTube and it works very well. This way, the viewer, before even clicking on your video, already knows what to expect: they will get 5 references of recent cameras that might be suitable for them!
We used the keyword "buy" because it is also used a lot on YouTube and the Internet in general. You are going to aim at a target that wants to buy a camera. It will therefore be important to link to functional links (and why not affiliate) of the cameras that you will present. Moreover, adding the year in your title will allow the user to identify that the video is recent and that the products will still be on the market when he will watch the video.
Before we move on to the third point, we'll share a secret. If your content is timeless, for example a video on how to make a thumbnail for YouTube, feel free to change the year as long as your video is not obsolete! YouTube will recommend it to users who are wondering in 2023, 2024 and so on.

When your channel evolves, we recommend that you surround yourself with audiovisual professionals like OKA Media. This will allow you to get advice for your video projects, but also help you to create your videos or thumbnails for example.
Targeting your audience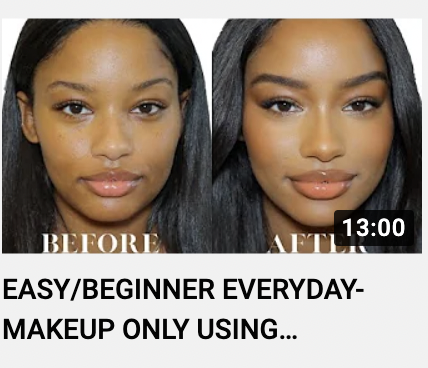 Tea Renee, EASY/BEGINNER EVERYDAY-MAKEUP ONLY USING DRUGSTORE PRODUCTS | A "YOU BUT BETTER" MAKEUP TUTORIAL

Who is your video for? A beginner? An expert? Say it directly in your title!
For example:
- 5 MISTAKES NOT TO DO IN VIDEO - Beginner's Tutorial
Here, we use keywords but we also want to reach a specific target: beginners. This will allow you to create more or less hard tutorials on your channel and to let you choose whether or not to go into technical details.
It is likely that the people who are looking for this kind of tutorial will call themselves beginners. That's why it's important to mention this in your title.
Let's take another example of a title:
- How to FILM with your phone (Beginner's tutorial)
This title is composed of a question, keywords and also the target. This video could be used as a basis for future videos: How to STABILIZE your VIDEOS with your phone (Expert Tutorial) for example.
Avoid talking only to your audience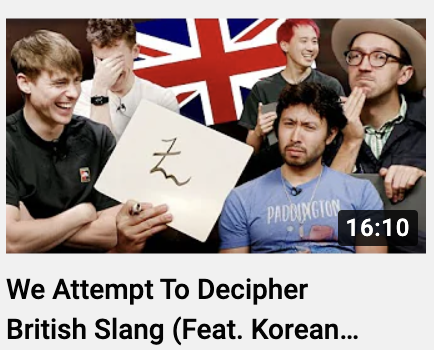 Watcher, We Attempt To Decipher British Slang (Feat. Korean Englishman)

We have advised you to target your audience, but be careful not to talk only to your audience to allow your YouTube videos to be promoted.
We don't recommend using terms that are from your community, such as if you name it or have a way of talking to it. This will not help you show your videos to other people. They might not understand the title and therefore not click.

For example:
- If you offer best of, avoid using the term best of. Instead, use more general terms that will allow you to reach a wider audience.

Finally, you should keep in mind that using the question, keywords and targeting does not guarantee the success of your video at 100%! Indeed, a successful video will check several boxes such as the title, the thumbnail, the content, the broadcast time and many other parameters. However, these 4 recommendations are common on YouTube and you'll surely see the difference if you don't pay much attention to your videos' titles.

Finally, don't hesitate to ask for advice from audiovisual experts like OKA Media to help you with your YouTube video projects.