With at least 400 hours of video uploaded and 30 minutes of average time on the platform per user, YouTube's algorithm needs an effective way to judge the quality of video content. The platform, in fact, highlights videos that hook the viewer to the end: this is called Watch Time. In this article, the experts at OKA Media will explain why Watch Time is now the most important factor for the success of a YouTube video.
What is Watch Time?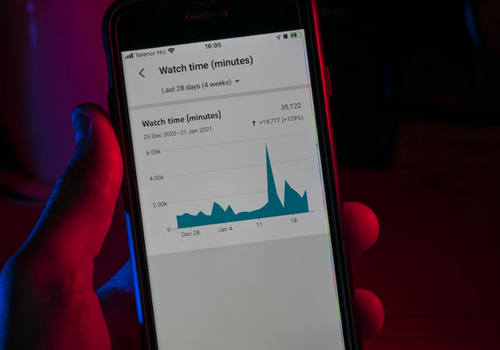 If you are going to start on YouTube, you are probably thinking about gaining as many followers as possible and accumulating the number of followers that will allow you to be at the top of the YouTube ranking. You are right, these are factors that should not be neglected but what the YouTube algorithm prioritizes even more is the viewing time, the famous Watch Time.
The higher the average viewing time percentage, the more likely your video is to rank well on YouTube. Generally speaking, the ultimate goal of any video on any video platform should be to get your audience to watch the video for as long as possible, if not, until the end. As such, YouTube can recommend similar content that may potentially interest you. After all, it's in the platform's interest to keep viewers happy so that they stay as long as possible...!
3 tips to improve your Watch Time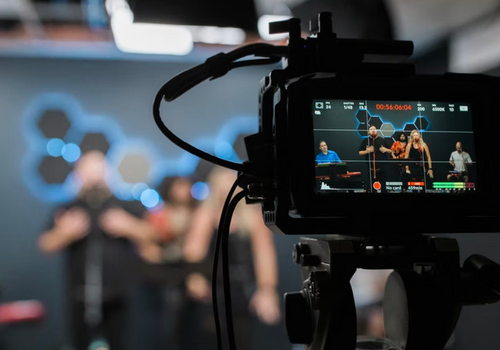 Now that you know that the algorithm that suggests videos prioritizes content that prioritizes a longer viewing time, here are our 3 tips to improve your Watch Time.
Create engaging and entertaining content
Be educational, entertaining, or maybe both! Today, we don't consume videos the same way we did 10 years ago. In particular, short formats are the most popular formats of the moment, as we can see with TikTok or Reels videos from Instagram and even on YouTube with the Shorts. That's why it's best to focus on making videos get to the point quickly, at the risk of making them shorter. Viewers are more likely to watch a video if the content doesn't represent a huge time investment.


Create themed playlists
Much like a television series that is broken down into seasons, it is important to organize your YouTube channel with playlists. This allows viewers to find all of your videos that have the same topic in one place. For example, you can create a playlist for all your Best Of Twitch videos.


Share your videos
A classic but still effective: video sharing. To improve your Watch Time, you need to reach your target audience and that includes your community. Whether it's with your friends or on your social medias, the people who already follow you probably share the same interests as you. Moreover, this will also help you to cross the 4000 hours threshold for monetization of your YouTube channel (if it is not already done)!


Now that you know the importance of the Watch Time, you'll want to keep this information in mind when creating videos for your YouTube channel. Of course, there are also many ways to leverage your video to improve your Watch Time. If you don't know where to start, the experts at OKA Media can help you with your YouTube video projects.